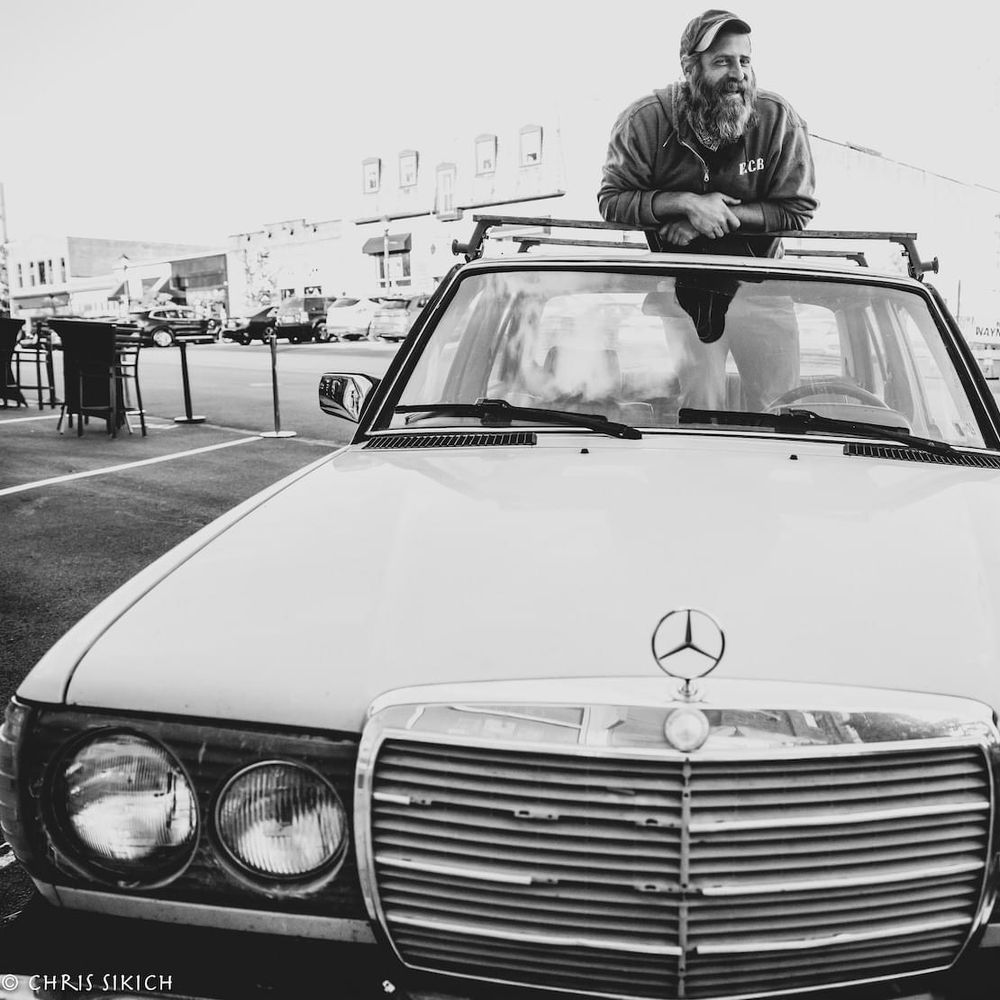 400 Bears, the folk, Americana and blues solo project of guitarist and songwriter, Paul Wilkinson (Mason Porter) will release its debut, self-titled LP on October 16, 2020.  Nine of the ten tracks were written by Wilkinson and influenced by the subtlety of Mississippi John Hurt, the charisma of Taj Mahal and the omnipresence of Bob Dylan in the songwriter's life. The tenth song is the traditional, "Take This Hammer" and was recorded in quarantine with each of the players recording their individual parts at home culminating in a nine-minute musical adventure. According to Wilkinson, "[it's] proof that maybe dreams do come true.  It wound up being a perfect way to close out the record." 400 Bears was produced by the Grammy nominated Glenn Ferracone and recorded live at The Music Centre in Chester Springs, PA.
The album features a mix of electric and acoustic arrangements and two specific sets of players for each style that enhance and buoy Wilkinson's songwriting.  The electric trio began performing regularly in 2019 and consists of organist Scott Coulter, drummer Josh Steingard (Mason Porter) and Wilkinson singing lead vocals and playing guitar. Of his bandmates, Wilkinson says, "they both are high level cats that can take their talents in any direction to serve the tune. We've got a great groove going."
The acoustic line-up features Pat Hughes (formerly of Mason Porter) on drums, Brad Hinton (Wilkinson's frequent duo partner) on dobro, and Charlie Muench (Joe Hillman Band) on bass guitar.
The album kicks off with the groovy, organ heavy, "Borderline" that would be at home at one of Levon Helm's Midnight Rambles and sets the tone for the rest of 400 Bears debut – it is easy to imagine them performing on festival stages around the world.  "Memories" begs the question, "am I making memories, or are my memories making me?" and features Wilkinson's signature electric guitar work and the subsequent "Holy Place" is an twangy country tune anchored by Hinton's dobro licks.  "Holy Place' is a great example of how I had just the one line repeating in my head, 'It's a holy place where things come and go," says Wilkinson. "Just seems to be how things go? The lyrics vary from universal things to the concrete and what was literally happening in front of me. 'Got trouble with my wifi but my stereo is HiFi, Got Johnny at Folsom Prison ain't no thing that I'm missin'… I had trouble with my wifi and was getting mad when I looked up at my stereo and vinyl copy of Johnny Cash at Folsom Prison was sitting out front."
"Take It Slow" continues riding the Americana vibe and "Cold Situation" segues beautifully into a blues tune that takes its cues from one of Wilkinson's heroes, the legendary Taj Mahal. "80s Mercedes" and "Small Town" are grooves that will inspire dancing in the aisles of future 400 Bears shows, while "Annie Hall" and "Good Bear" bring it back to Wilkinson's folk roots. The aforementioned, traditional "Take This Hammer" is the album's magnificent folk finale and sole track with producer Glenn Ferracone on drums and his son, Luke Ferracone contributing electric guitar.
"This record wouldn't have happened if Glenn Ferracone didn't call and say, 'you should make a record'. When he says, 'let's go' you go," says Wilkinson. "I got to work with musicians I admire and respect, who are also great friends. The quote I put on the back of the album cover is by H.D. Thoreau and states, 'to affect the quality of the day, that is the highest of arts.' That's what I hope this record does for the people who listen to it."
For the past fifteen years, Paul Wilkinson has been a member of the Philadelphia roots rock mainstays, Mason Porter and performs with The Chester County Blues Band, The Rolling Thunder Blues Revue, Pocono Jones & The Bear, & It's About the People! The latter features Glenn Ferracone on drums, Luke Ferracone on guitar and Paul Klinefelter on bass. "They are all monster players and have pushed me to the next level to keep up," says Wilkinson.
"All these players and projects gave me the confidence to pursue my own creative vision which is captured within the 400 Bears album.  Acoustic, electric, band, solo, songwriting and a return to folk music for "Take This Hammer."